Corporate Risk

Investigation Services

Business Background Investigation, Corporate Due Diligence, Competitive Intelligence investigation, Corporate & Business Intelligence, Litigation Support Investigation, Corporate Record Research more

Intellectual Property

Rights Investigations

Trademark, Copyright, Design and Patent Infringement Investigation, Parallel Trade Investigation, Gray Market Investigation, Conduct & Organize Criminal/Civil Seizures, Customs Protection more

Backgrund Check

& Documents Verifications

Employment Background Screening, Education Qualification Verifications, Registration & Certificates Checks, International Public Record Investigations, Other General Verification Services more
About Us
Turkey corporate investigators, is a leading investigation and risk protection group that aims to provide high quality services all across the globe in support of its clients. more about us
Our Services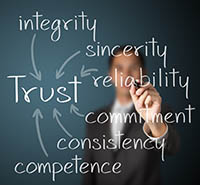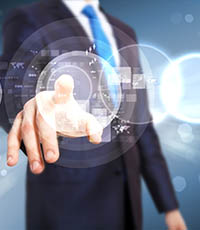 Turkey Corporate Investigators
Welcome to Turkey Corporate Investigators, full-service professional investigation firm providing a wide variety of investigative and intelligence services to clients from all over the world. We have well earned a reputation of providing effective security services at affordable rates in the field of security and investigation. The main goal of Turkey corporate investigators is to offer investigation services to International clients like Law-firms, Fraud Examiners, In-house counsels, International Process Servers, International Corporate Investigators, Exporters, Insurance Companies, Financial Institutions and other private individuals in all major parts of Turkey. We strive to provide Turkey due diligence investigation services at its best, as we are doing it from years and have gained expertise in it. Our Corporate Intelligence investigations in Turkey are the best in class and are provided to you at affordable rates.

Corporate investigators of Turkey have years of experience of working with various corporate and legal clients worldwide and provide a complete assurance of conducting discreet and professional investigation services in an effective manner. ARS Consultancy is well-established Corporate Investigation and Risk Protection Group with highly reliable & trustworthy partners and associates who are experienced to provide wide range of comprehensive investigative services. Turkey corporate investigation services are well managed and handled by complete professionals.

Each of our investigative services is specially designed with regard to best interests of clients. Our mission is to use best appropriate service in the whole process of investigation keeping in mind client's specifications and prevent them from getting affected to serious threats. We, also assure of delivering fully fledged factual reports to our clients in order to help them to take informed decisions in regard to the betterment of their organizations.

Our experienced and reliable corporate investigation team of Turkey lead by Ayse Burcu Arslan of ARS Consultancy has helped many clients in providing complete reports with satisfying results which prevented them from incurring severe losses. Our corporate investigators with vast global network of partners and associates intend to provide our efficient services to clients in all parts of Turkey as well as from all across the globe. Our best customized solutions assist people to enhance their strategies and decision making process which prevents them from various corporate frauds and threats. Our team of experts has years of expertise in providing quality services you needed.

We are committed with full endeavor to provide you with concluded and interpreted reports consistently. Our reports consist of all the relevant information required by client and is 100% factual, accurate and effective. With a highly qualified team of investigators and with our latest technology we are able to uncover the truth and provide a clear picture to client that helps them to enhance their strategies and take relevant decisions in regard to development of their organization.

Our Turkey corporate investigators are available for all your investigative needs covering entire region as well anywhere across the globe. Turkey Corporate Investigators is capable of providing comprehensive investigative and intelligence services in all regions of Turkey including all major cities viz. Istanbul, Ankara, Izmir, Bursa, Gaziantep, Konya, Antalya, Mersin, Kayseri, Eskisehir, Urfa, Malatya, Erzurum, and Samsun. We ensure to deal every assignment that we undertake with complete confidentially and strive to get the answers you require, fast, accurately and affordably.

Each query will be dealt with in a discreet, sensitive, confidential and understanding manner. On how to contact corporate investigator in Turkey, we have the answer for all your questions; kindly contact us at info@turkeycorporateinvestigators.com for your requirement respectively.